We actually got our tree up early this year and I've been enjoying it so much! I'm changing things up a bit. After using the same ornaments for many years, I decided to get new ones. I admit, this decision was made on a whim while looking around at Target. I fell in love with their contemporary craft line of ornaments. It's owls, birds, mushrooms, snowflakes, bells and a whole lot more. And the colors are all my favorites. It's very fun and I love it!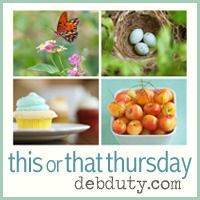 It's time to link up again! There are just a few rules.
submit the url of your blog post, not your home page
link up a photo that was taken by you
include a link back to my blog in your post (you can use the button or a text link if you prefer)
visit a few other blogs and leave some comment love
Okay, now let's see what you've been shooting!