Merry Christmas to everyone! It's so close! I am really on the ball this year... we actually took a family photo for our Christmas card in time for the cards to be mailed before Christmas.
We went to the park near our home with the tripod and remote clicker. It's so much easier than pressing the shutter and running to get in place. I used my 50mm at f/2.5. I clicked the remote lots of times and this was my favorite. And yes, I am the shortest member of my family which feels kind of strange!
I chose this design for the front of the card.
And I used a photo of the boys for the back of the card.
Becky Higgins has several free card templates to choose from on her site. It was quick and easy to drop in a photo and add some text.
And while you're there check out her project life system if you haven't already. Now is a great time to figure out what you're going to do with all the photos you take in 2012. I'll be sharing my project life pages throughout the year. I hope you will join me. You won't regret it! If you missed my post about it last month you can find it here. Let me know if you decide to do it!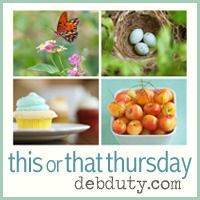 It's time to link up again! There are just a few rules.
submit the url of your blog post, not your home page
link up a photo that was taken by you
include a link back to my blog in your post (you can use the button or a text link if you prefer)
visit a few other blogs and leave some comment love
Okay, now let's see what you've been shooting!