Well, everything is back to normal here. The boys are back to school and Gary's back to work and I'm busy trying to catch up on everything I ignored during the holidays. One of those such days when we were all off, we spent some time outside when the weather was perfect. I tried a different perspective (meaning I laid on the ground). And I use my 24-105 f/4. Which do you prefer? Focus on the trees or the leaves in front of me?
taken at 105mm f/4.0 ss 1/1000 iso 200
taken at 75mm f/4.5 ss 1/640 iso 200
taken at 65mm f/4.0 ss 1/1250 iso 200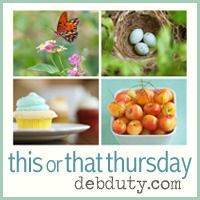 What have you been shooting lately?
It's time to link up again and there are just a few rules...
submit the url of your blog post, not your home page
link up a photo that was taken by you
include a link back to my blog in your post (you can use the button or a text link if you prefer)
visit a few other blogs and leave some comment love
Just link up your post below!