My boys let me take a few pics of them on Easter Sunday. This one was my favorite. I love it when I get a good one of them together! Trust me, it wasn't easy when they were little.
I like this one of Mason, but Alec was pretty much done after taking pics with his brother so he passed on the chance for an individual portrait.
So glad they have little cousins so we can still enjoy their egg hunt since mine have outgrown hunting for eggs.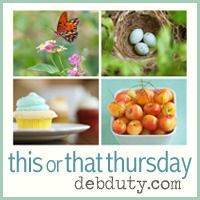 It's time to share what you've been shooting! There are just a few rules.
submit the url of your blog post, not your home page

link up a photo that was taken by you

include a link back to my blog in your post (you can use the button or a text link if you prefer)

visit a few other blogs and leave some comment love
Okay, just link up below!