This is an extra busy week so I'm going to be really quick. I've been getting ready all week to go to a three-day scrapbooking crop. I haven't been to one in 15 years so I'm really excited!
For these first two I used my 200mm lens. As you can see it creates such nice bokeh. I did a comparison between a 200, 100 and 50mm lens here last year and the difference in bokeh was very noticeable. I was actually waiting for the hummingbird to show up when I took this shot. He loves this flower.
I didn't have any luck with him returning so I had to resort to taking a photo of the grass. At least the light was pretty. :)
Here's just one more because I'm feeling a little festive. As I'm writing we're about to go out to eat to celebrate Gary's birthday which reminded me of this shot from last year...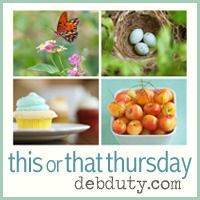 I hope you had better luck with your shooting this week and I hope you'll share with us today. There
are just a few rules.
submit the url of your blog post, not your home page

link up a photo that was taken by you

include a link back to my blog in your post (you can use the button or a text link if you prefer)

visit a few other blogs and leave some comment love
Okay, just link up below!