Did you know that the new iphone update adds a panoramic feature to the camera? Even if you aren't getting the iphone 5, you can update your phone and get this feature. It came in handy when I had the chance to go to an LSU football game recently! Once again, my iphone did not disappoint. This was taken with the 4s.
click on photo to view larger
The Golden Band from Tigerland puts on a very exciting pre-game show...
I hadn't been to a football game in many years. It was so good to experience it in person again and with Mason too! Tiger Stadium is a fun place to be. :)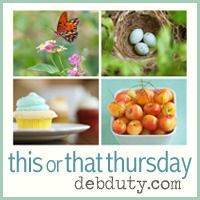 It's time for you to link up again! There are just a few rules.
submit the url of your blog post, not your home page

link up a photo that was taken by you

include a link back to my blog in your post (you can use the button or a text link if you prefer)

visit a few other blogs and leave some comment love
Okay, now let's see what you've been shooting!