Did you know you can now view your instagram profile on the web? Mine is here. I love the look of the new instagram web pages and it's nice to be able to follow and like and comment on the web. You still have to upload via your mobile device. To see your own profile just type in instagram.com/yourusernamehere. All the profiles should be available by the end of the week.
When I saw my recent photos all together, I noticed a trend. There are lots of autumn-ish oranges and yellows in my feed right now. And I seem to favor the earlybird filter about 90% of the time. Which filter is your favorite?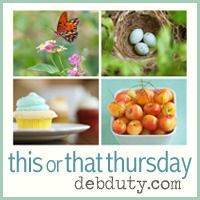 It's time to show off your photos again! There are just a few rules.
submit the url of your blog post, not your home page
link up a photo that was taken by you
include a link back to my blog in your post (you can use the button or a text link if you prefer)
visit a few other blogs and leave some comment love
Okay, just link up below!