I've been wanting to take a family photo and we finally did it last weekend... but now it's a little late to be sending Christmas cards so I guess I'll just share it with all of you. I usually use a tripod to get a family pic in December, but this time I set up the camera and had my dad take it while we were visiting. He only took seven shots (I take way more!), but luckily we got one I liked.
I hope you all are enjoying the holidays! We had a nice Christmas and I'm enjoying having all my guys off from school/work for a little while!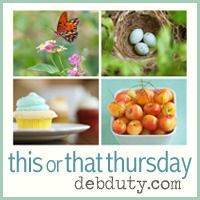 It's time to link up again... I'd love to see what you've been shooting! There are just a few rules.
submit the url of your blog post, not your home page

link up a photo that was taken by you

include a link back to my blog in your post (you can use the button or a text link if you prefer)

visit a few other blogs and leave some comment love
Okay, just link up below!