Okay, so I'm a little behind this December... I haven't bought any presents, baked any cookies or decorated for Christmas yet. I'm hoping to get started on all that soon... maybe today. At least we did go pick out a tree last weekend and I even brought my dslr instead of relying on my iphone! I'm trying to remember to use it more. :)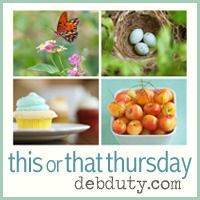 What did you shoot this week? It's time to share, but first a few rules.
submit the url of your blog post, not your home page

link up a photo that was taken by you

include a link back to my blog in your post (you can use the button or a text link if you prefer)

visit a few other blogs and leave some comment love
Okay, just link up below!